ATL designs and manufactures collapsible vessels, expulsion bladders, accumulators and compensators for performing many space-related functions. "CWR's" (collapsible water reservoirs) by ATL contain and dispense ultra-pure water for EMU's, SpaceLab experiments and condensate recovery systems. "CWC's (contingency water containers) collect fuel cell water for critical crew supplies, and also function as waste holding bladders and purification system components.
Other flexible fabrications from ATL include media bags, bellows, crystal growth chambers, surge dampers, fuel and solvent containers, inflatable structures and impact attenuators.
Discuss your needs for high reliability, micro gravity flex-tanks with an ATL design engineer. In most cases they can provide a sophisticated yet inexpensive solution using one of ATL's 100 in-house flexible-composite materials.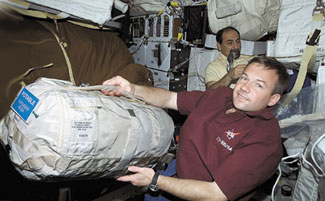 ATL's "CWC" Water Bladder on board the I.S.S.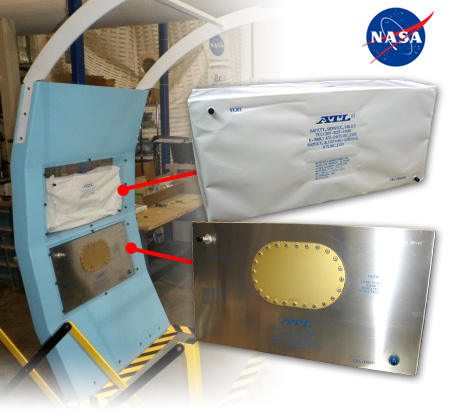 ATL's expulsion-type water bladders are fitted into the supporting walls of NASA's new I.S.S. prototype "crew quarters." These bladders will not only supply potable water, but will also act as shielding to protect the crew from harmful exposure to gamma radiation.